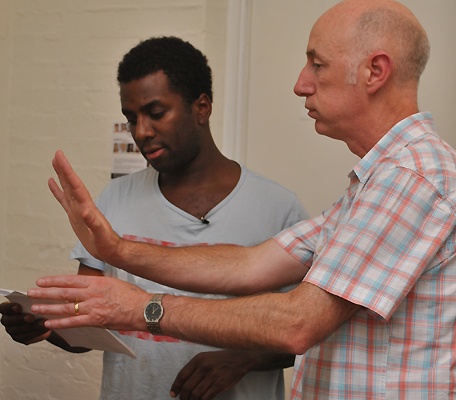 EXCITING DIFFERENCES IN STYLE
Two interesting and experienced screen directors attended The Rehearsal Room in the last week of term.
DECLAN EAMES
(Currently directing "Miss Fisher Mysteries" with recent credits on "The Dr Blake Mysteries" and "Neighbours")
Declan brought a wonderfully refreshing philosophical approach to the work of the actor and the director.  His view was simply that work should be 'pleasure', so … "find the pleasure in your work."
Declan himself seemed to find pleasure in playing with the possibilities.  As such he would offer suggestions about the way props could be used; the way the space could be used and the way the difficulties the character was experiencing could be used, from moment to moment.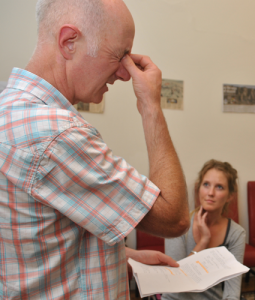 He had some simple techniques for pushing actors out of their comfort zone.  For example, he encouraged actors to swap characters for one reading of the scene.  This role reversal brought a fresh perspective to the scenes for everyone.
BACKING YOURSELF
Declan's other philosophical approach was his belief that … "You have to back yourself."  There's no point in deciding to do something and then only half doing it.  If you are offering a particular reading of a scene, "Then go for it," he said.  "Don't half do it, don't be tentative … give it a shot."
The Rehearsal Room actors 'backed themselves' brilliantly. It was an exhilarating night.  Actors in the group functioned at a high standard, doing their best work.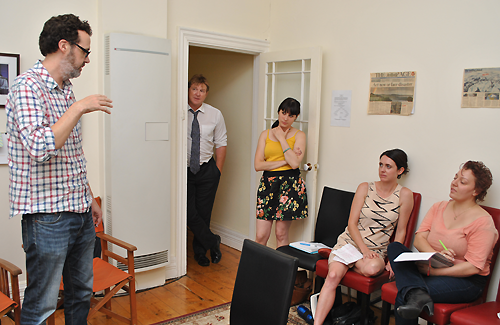 Jonathan Brough
Wednesday night's a director had a lot of experience with comedy.  His most recent credits include "Time of Our Lives" (ABC1); "It's a Date" (ABC) – both soon to be screened on ABCTV.
Jonathan's specialist interest was in using preparation techniques that created the most likely possibilities of a spontaneous impulse driven interaction.   He encouraged actors to keep physical and vocal contact to a minimum until the camera was rolling.  He was full of great ideas and simple practicalities to avoid overworking a scene.  His aim was to keep the recorded interaction as spontaneous and fresh as possible.
Jonathan's approach was to record, as best he could, that initial interaction when eyes meet for the first time and when the words are heard for the first time.  This generated a real sense of adventure.  Actors in the group found this approach exciting and liberating.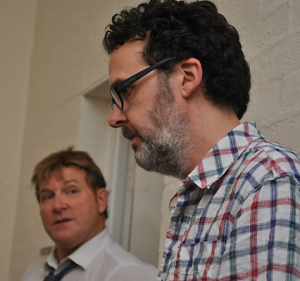 What an extraordinarily good finish to the term!!
Actors made clear leaps forward in confidence and skill.
That's what The Rehearsal Room is all about.  Finding stimulating approaches, understanding how these techniques work and developing practical methods that enable a confident and successful performance outcome.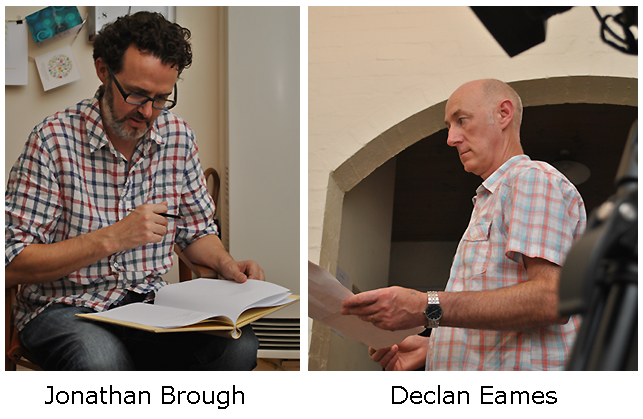 All the pictures from these sessions can be found on Facebook