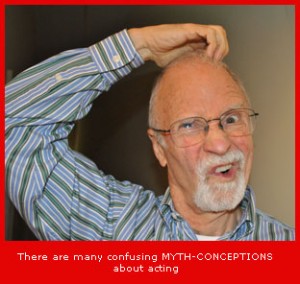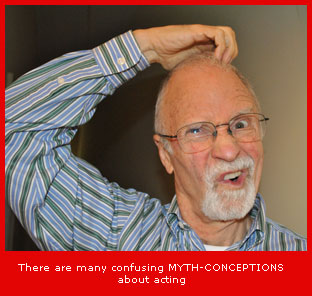 Over the years I've heard actors practicing a line over and over.  They are trying to get it 'just right'.  They are working on the concept that …
"There is a perfect way to say every line."
… "THERE is a perfect way to say every line."
…    "There IS a perfect way to say every line."
…      "There is A perfect way to say every line."
…         "There is a PERFECT way to say every line."
…            "There is a perfect WAY to say every line."
…               "There is a perfect way TO say every line."
…                  "There is a perfect way to SAY every line."
…                     "There is a perfect way to say EVERY line."
…                        "There is a perfect way to say every LINE."
If there are NINE different and very good ways to say this line how can anyone pre-determine that one way is better than another.  That decision CANNOT be made in advance.  The only time that you can make a decision about how to articulate a line IS when the preceding line has been spoken to you.
You see, the actor speaking the preceding line ALSO has as many options as there are words (in the line).  If changing the importance of a word can change the meaning of the line SIGNIFICANTLY, advanced planning is a waste of time.   It isn't possible to know in advance the meaning of what will be said to you in any scene.
TRUST yourself to find the appropriate response once you've listened to the actual meaning of the words that have just been delivered to you.
You do it all day, every day, in EVERY conversation you have.  You ARE an expert at it.
TRUST yourself.  It's EASY.
(I picked up this concept from Casting Director Tom McSweeney a decade ago.  It's a brilliantly simple exercise.  Try shifting the important words in any line from the next scene you do.  It is very illuminating.  The possibilities are endless.)