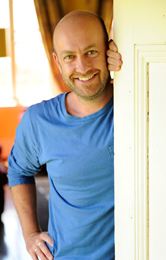 DOING THE JOB
Turning on the TV the other day I caught, by accident, the end of an episode of "Who's Been Sleeping in MY HOUSE" hosted by ADAM FORD. In February 2011 ADAM came to The Rehearsal Room having made the pilot for the first series of this show.  He needed coaching to build his skills as a presenter.  ADAM is a great communicator and an experienced archaeologist.   It took only three sessions to get him understanding the TV Presenter's job.
Now, two series of "Who's Been Sleeping in MY HOUSE" have been aired on ABC-TV.  And it was great to see ADAM relaxed, charismatic and engaging in this episode of the second series.  He was doing the job beautifully.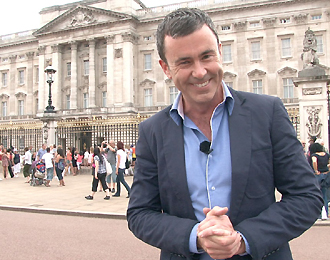 DOING THE SAME JOB … DIFFERENTLY
Another ADAM FORD will present Series Three of his own show "Tour the World" on Channel Ten starting from 11th April.  I first met ADAM when he started Acting Classes and then attended the TV Presenters Workshop at The Rehearsal Room in 2008.
Rather than waiting to be invited to host a show ADAM decided to generate his own opportunity.   A massive amount of work has resulted in the satisfying outcome of producing and presenting his own concept. The current series of eight episodes features Peru and Chile, the USA East Coast, Vietnam, Thailand and Australia.  It airs on Channel 10 from April 11th at 12noon.
Congratulations, Adam.