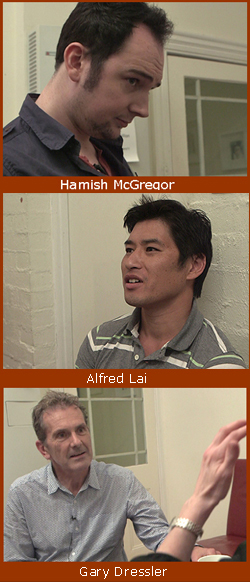 LEARNING ON THE JOB
The first week of this term's classes was off to a great start. Improv warm-ups in the Advanced ll Workshop and MASTER CLASSES revealed some simple acting truths …
Keeping an audience engaged isn't achieved by TALKING all the time
Increasing difficulty between the character's is the key to holding audience interest
If a scene just stops it doesn't have an ending … it just stops!
Something has to happen at the end or its not an ending – sometimes the 'thing' that happens is a decision to not doing anything!!!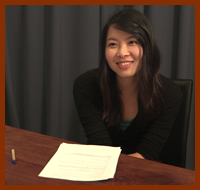 BIG STEPS FORWARD
The task for actors on the first night of the Advanced ll Workshop was to prepare a General Audition scene. JENNY WU was the standout performance on the night. She delivered a very engaging scene. The drama of the relationships was simple, clear and trusted. She delivered a second take that was TOTALLY DIFFERENT and equally successful. Jenny achieved this with only 10 seconds preparation time between takes to make the change. An excellent example of the practicalities of The Rehearsal Room acting process.