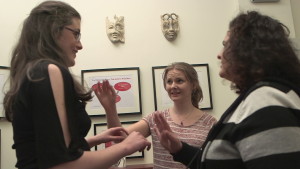 This week's crazy impro exercises for the Advanced ll Workshop were great fun.  Big improvements in acting process emerged because actors found –
They didn't need to fear SILENCE
They could use SURPRISES as the key to driving the drama
That NOT speaking was often the best option
Being still was NOT so difficult – long moments of assessment provided very engaging outcomes.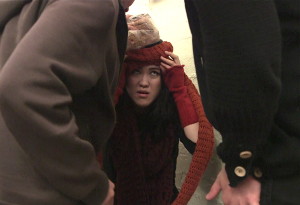 Some discovered that IF YOU START TO SAY SOMETHING THAT IS NOT DRIVEN BY A REASON … the best choice is to … STOP!!! The time spent working out what really needed to be said was GOLD.
Good work from everyone … plus a LOT of laughter.