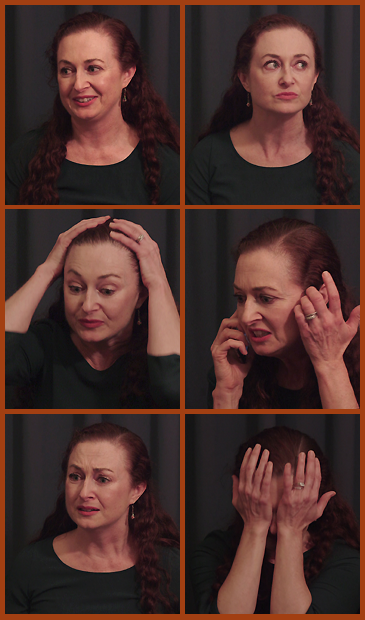 A highly successful Audition Workshop with JANE NORRIS concluded on Saturday with everyone learning heaps. There were many pleasing performances.
One of these was from BERNADETTE GOLLAN who had a place in the Saturday afternoon session. BERNIE was performing a scene that we had seen many times over that day but she made it her own through a specific set of choices.
Firstly, BERNIE chose not to do too much preparation. She didn't learn her lines until the morning of the workshop. Her session started at 1.30pm. She deliberately does this so that she doesn't spend too much time thinking about the specifics of the scene. The aim is to not be too committed to a set of choices
The other choice she made was to personalize the scene in a specific way. She decided to sing a line of a song rather than just state its title. And she added a simple image to another line that helped her connect to it in a personal way. Adding extra lines is not a technique that I would regularly recommend but on this occasion it was appropriate and simple. It worked well.
BERNADETTE was very free and playful with her scene. The playfulness was so trusted it seemed spontaneous.   Similar techniques have served Bernadette well over three or four auditions now. It's an approach that is bringing consistently positive responses from casting directors and as a result BERNADETTE has a growing confidence in the audition room. Good results from daring to be different.