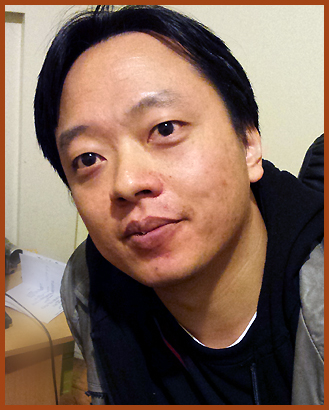 Every time you have a conversation you have expectations about the outcome. In last night's MASTER CLASS, HAN TRAN tried changing his expectations to an "opposite" possibility. So, on the second run of his scene HAN swapped his expectations to an "opposite" point of view to the expectation he tried in his first rehearsal. He found it had a significant effect on his listening and on the outcome of the conversation.
Interestingly, HAN didn't change anything else. The purpose of the conversation was the same. His desires about the relationship were the same. The immediate circumstances surrounding the conversation were the same. Simply changing his expectations had a significant effect.
Even small changes to the expectations about a conversation's outcome will have some effect on your listening. That in turn will change the nature of the impulses that drive your responses. But changing to an "opposite" expectation can have quite a large impact on the conversation and its outcome.
Han's plan for this particular session was to play with "opposites" to see what he could learn about their function and value. His exploration delivered interesting results. Considering "opposites" has many uses … this was one we hadn't considered before.
Well done, HAN.
 The Rehearsal Room is also now on INSTAGRAM … rehearsalroommelbourne
An abbreviated version of this article was first published on Instagram