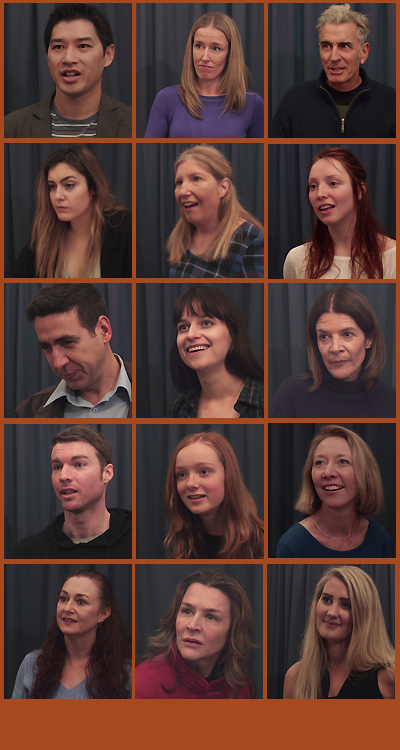 This Saturday morning fifteen actors gave impressively good performances at The Rehearsal Room's third Audition Workshop for the year. Ten of these actors did their best work, on a day when the pressure to perform was high.
IT IS HARD to improve under stressful circumstances. Stress diminishes performance outcomes. When performing for a professional casting director the pressure can be huge. So, these efforts were triumphs of achievement and the reasons why each one of them succeeded were simple. They …
made clear and active choices
were able to change those choices effectively when asked to
took time to make process based decisions when taking direction
made sure they stayed on an active Conversation Goal
listened beautifully and authentically
and played great surprises.
Good processes deliver good outcomes. Many actors did three consistently good takes in a row. WOW!!! If there was room for improvement it was clear what aspect needed to be worked on. There was an enormously positive vibe in the air with actors being confident about what they were doing and proud of the positive feedback they received from Casting Director MELANIE MACKINTOSH.
"I can't believe how much they have improved," Melanie said. Referring to the specifics of The Rehearsal Room process "It clearly works," she said.
MELANIE MACKINTOSH is the third casting director to comment on the high standard these classes are setting. MEL LOCKMAN (2 Divas) had commented at the previous workshop, "What ever you are doing, keep doing it!" And THEA McLEOD (Neighbours) was so pleased with the performances at her session she offered to come back for another workshop later in the year.
Congratulations to all the actors involved. It was excitingly good work.