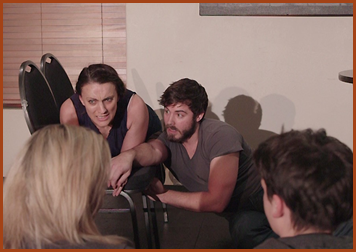 She was lying across a couple of chairs and he was sitting on the floor beside her. BUT that's not what the audience saw. From the audience's point of view she was clinging to a life raft and he was immersed in the Atlantic Ocean's freezing water.   It looked like they would both die.
After the performance a number of the audience said that they had felt the cold. We had shared the experience with them. KARLA HILLAM and KYAHL ANDERSON had done their actors' job. They had occupied the character's world. They had experienced the sensations and the feelings. They had pursued their goals. And we had been engaged and believed them.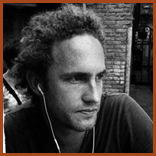 The guest judge of this third Acting SLAM, "Jersey Boys" star Glenn Quinn, commented that watching them perform made him realize that "this scene embodied the whole point of the movie." We had witnessed the climax of "Titanic" and in two and a half minutes we all clearly knew what the film was about. That is the highest praise any actor can get. Glenn, who also trained at The Rehearsal Room, made it plain that they had done their job of delivering the story to perfection.
That is the actor's job – to tell the story.
(KYAHL has completed The Rehearsal Room's "Delivering the Story" Workshop twice. While KARLA has an excellent understanding of story from her MASTER CLASS experience.)
NEIGHBOURS SUCCESS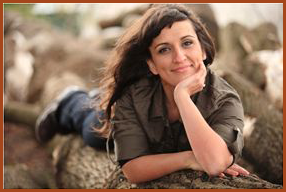 YASMIN BUSHBY has just completed her debut shoot on "Neighbours".  She nailed it. Despite rushing to the set from make-up she was confident she knew her role in the story. They did one run through. The director immediately said, "Great let's shoot it," and that's what they did. If she hadn't been delivering the story or if she hadn't been believable the director would have had notes for her. There were no notes. The shoot was efficient and fast. YASMIN went home very happy. She had done the job.
As a guest actor she knew she was only a small cog in the Neighbours-story-teling-machine BUT she was very confident she had done the job. YASMIN understands how to assess her place in the story, she knows what to do to deliver it and knows how to check that she has done the job. She is a very story focused actor.
In a second success for YASMIN this week she released her new show reel on Facebook. It is VERY good. The reel has a rich diversity of work. She is engaging and believable and honest. And it is plain that she is being hired regularly. YASMIN can do the job because she knows how to deliver the story. You can have a look at her reel HERE
Yasmin attended The Rehearsal Room's "Delivering the Story" Workshop in 2013.
The next opportunity for YOU to share this uniquely practical material will be over four Sundays afternoons from 2nd October 2016.   DETAILS HERE