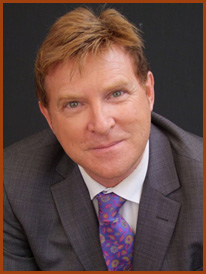 Eugene O'Neill's "Desire Under Elms" finished playing at Chapel Off Chapel a week ago. DARREN MORT played the ageing Ephraim Cabot in the best performance of his career. It was a performance that was consistent, believable and driven by a difficulty that we the audience clearly understand.  In my view, DARREN created an Ephraim Cabot who was battling to overcome his 'desire' to defeat his loneliness. That one desire coherently bound together all his performance choices.
The important success of DARREN'S performance in this good-looking production was that he carried the story. He achieved that goal by recognizing and confronting his desire. And at the end of the play his character had learnt something from his journey and was now in a different place at the end than he had been at the start.
DARREN combined the skills he learnt at The Rehearsal Room with the talents of director Andre Schiller-Chan to produce an impressive result. His achievements were not only a personal reward for effort but were hugely important in the context of this production. It is DARREN'S performance choices that were the key to delivering the play's story.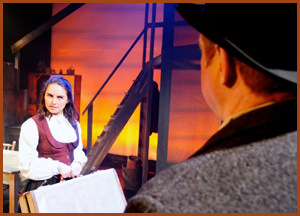 It is an on-going theme for me at The Rehearsal Room that the actor's primary goal is TO DELIVER THE STORY. And it's a continual battle to make sure that it stands tall as the priority. If you go back through the texts of all the great acting teachers there is little practical focus on story. If an actor can't engage an audience with the story then all that remains for the audience is watching actors act – and that is a fairly tedious pastime.
The actor's main job is to deliver the story. Well done DARREN.
The next opportunity to experience The Rehearsal Room's "Delivering the Story" Workshop commences on 2nd October 2016.
Four Sunday afternoons 2pm – 6pm $480
It will change your view of acting.
ENROL NOW.
For more details click here