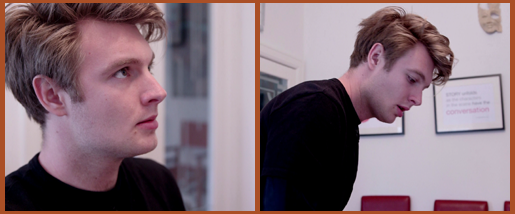 BARNABY POLLOCK completed his Batchelor of Arts in Acting at WAAPA in 2015. This week he started at The Rehearsal Room to add more skills to his actor's toolbox. In his first session he was off to a great start. The focus was on building skills that enable efficient and flexible choices in the audition room and on a film set.
"I have never had principles explained to me in such simple language.  It was a treat," was Barnaby's response to the session.
Barnaby had previously spent one day at The Rehearsal Room in 2009 when he visited Melbourne in his final year of secondary school. It was a memorable day for that group of students. Those two sessions at The Rehearsal Room were the highlight of their entire tour of East Coast acting institutions. The practical nature of the techniques Barnaby learnt that day stayed with him. That's why he has returned to continue to explore The Rehearsal Room approach, seven years later.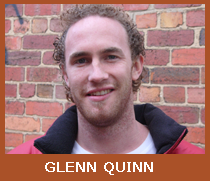 Many actors with university degrees have found The Rehearsal Room acting process refreshingly simple and a very practical expansion of their professional skills. Glenn Quinn was an actor with a degree from Ballarat who subsequently took his Rehearsal Room skills on stage in a starring role in 'Jersey Boys'.